Other:
Chest freezer
Fridge/freezer combo
Webber braai
Rosters
Check out the photos ...
Kitchen under construction (John and a couple of local construction workers)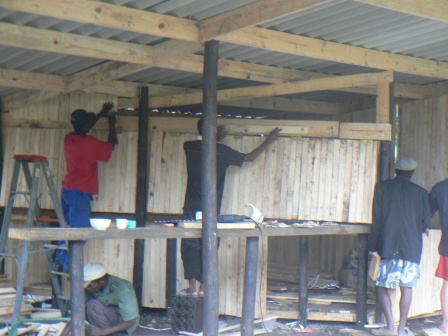 Jobela cooking one of his special meals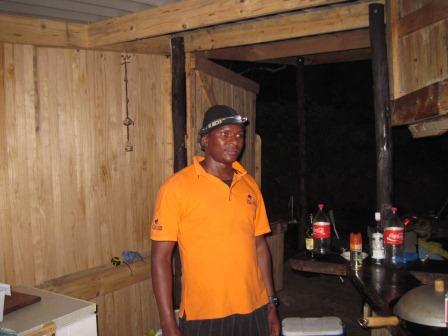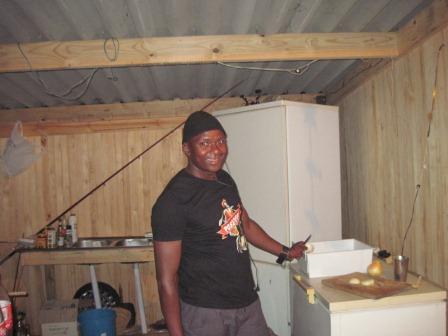 Jobela does not work there, but if you ask for him and give him something for his effort he will make you something really special. Ask him for some of his specialties.
Joice the kitchen lady making something special.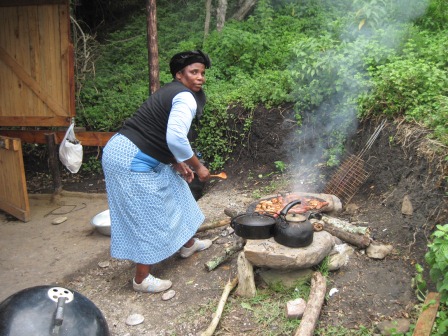 Hanging around the kitchen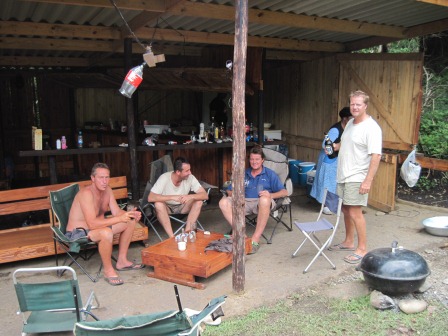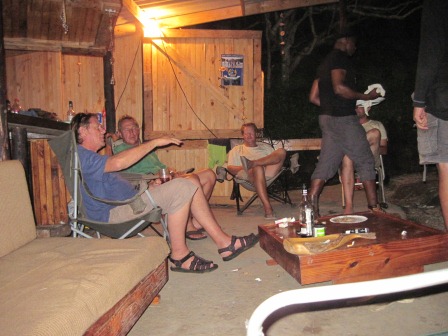 July breakfast at Sharks Point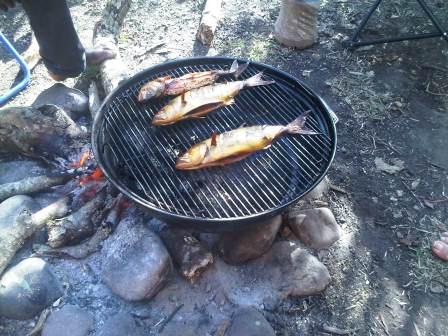 Lekker in die kombuis :)
The communal kitchen has the basics such as pots, pans, knifes and forks, but it is advisable to take some of your own, and please leave those already there for the next customer.