Morgan Bay to Sharks Point MTB Ride
Sharks Point is not in the business of event organizing, so if you feel like mountain biking in style with a properly organised set up, then I would suggest you contact the people from the Imana Wild Ride. They can be contacted on http://www.wildride.co.za/frameset.html
however,
if you feel like roughing it on your own like I do, then you can contact me for detail on a trip from Morgan Bay to Sharks Point. You need to determine when it is spring tide with the tide going out early morning so that you can ride on the beach where required. You will be taking the trip on your own risk.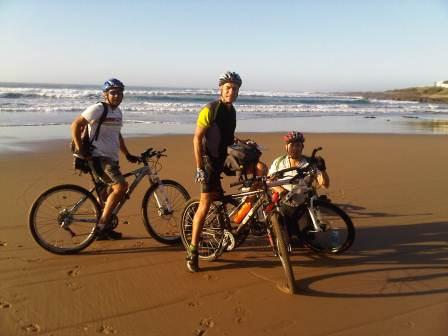 The basics are,
You provide your own backup vehicles, bikes, parts, food, drinks, etc. The ideal is two cars with 2 backup and 2 cyclists per car.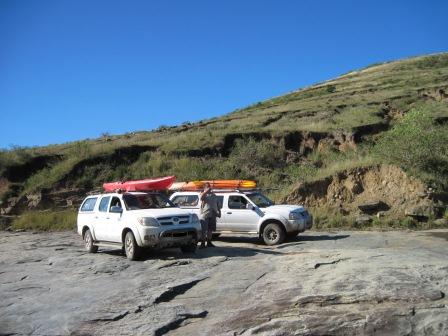 Start at Morgan Bay in a private house. You need to arrive at Morgan Bay on the Saturday or Sunday and prepare to leave early on the Monday morning.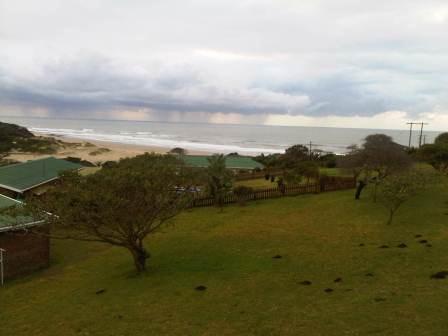 Second stop is at Mazappa Bay in a private house.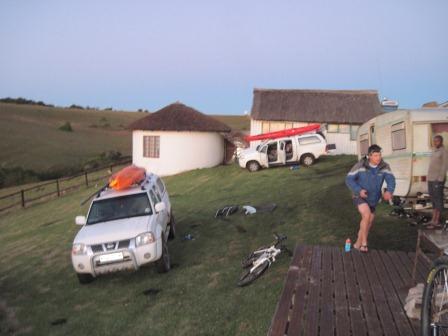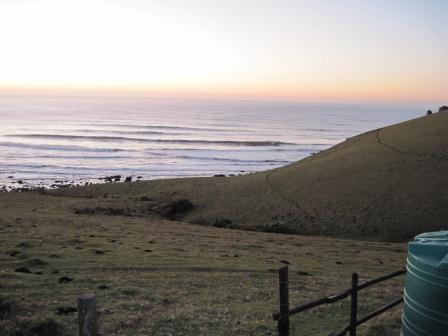 Third stop is at The Haven.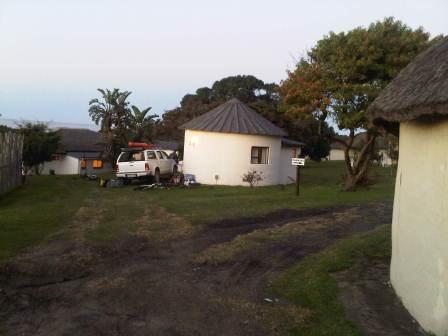 Fourth stop is Coffee Bay.
Many options, this is up to you. This is the view from the camp site at the backpackers.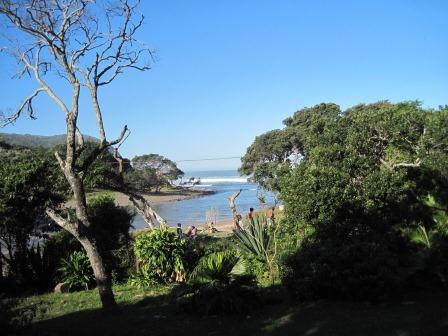 Last stop is at Sharks Point on the Thursday evening.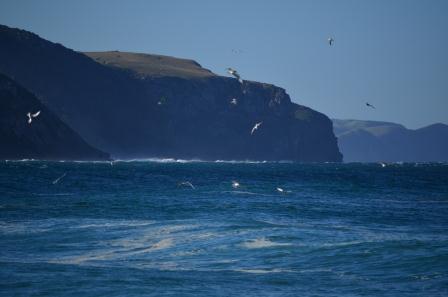 This was what welcomed us upon arrival at Sharks Point.
Leave for home on the Saturday or Sunday.
I shall arrange a guide/cook that will be going in one of the backup vehicles. The cyclists will be exploring the country side on their own. I shall however provide GPS coordinates on request.
Jobela will be joining.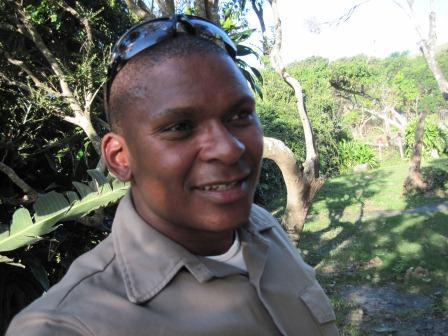 Typical River Crossing. Take a couple of bucks with you to pay the locals.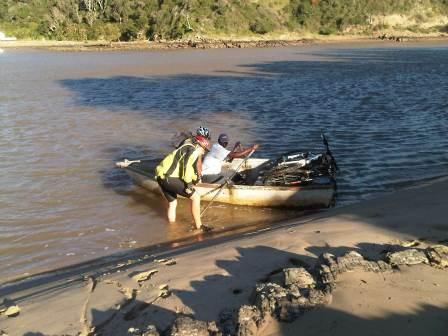 Ensure that you arrange with The Haven Hotel for their boats to cross the Bashee river mouth. You can also wait for your mates as the hotel is right next to the river. Do not attempt to swim it.
Bashee River Mouth at The Haven Hotel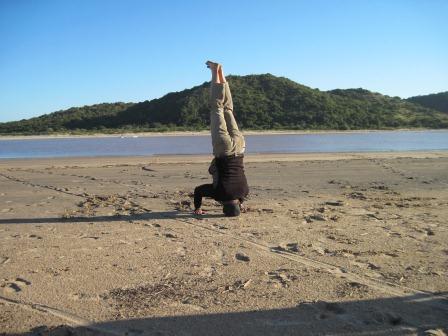 The Mad Hatter himself at the Bashee River Mouth
____________________