There is much to do besides fishing and appreciating the beauty of the Wild Coast.
Mountain Biking
Jeep tracks and cattle tracks a plenty. There are some nice single tracks that the cattle walk down the coast, but take note it is not easy riding and you might find yourself carrying your bike from time to time.
Henna just before crossing the river at Hole in the wall.

Haha, hy lyk nie net moeg nie...
Kayak fishing (Sea)
Sharks Point is one of the only bays in the area where you will be able to easily and safely launch a kayak, but having said that it all depends on the conditions so ensure that check out the conditions before launching. I have found high tide to be best, meaning that you need to launch before high tide and ensure that you return before low tide when the waves can become big. Never launch alone and ensure that your kayak is sea worthy. Check that you have all of the necessary safety equipment with you such as a radio, cell phone, life jacket, etc.
Take note that the Wild Coast is notorious for being extremely dangerous, so please ensure that you know what you do when launching. The breakers can be far out at the other bays such as Mpande, Mpananzane etc and it makes it difficult to beach without capsizing. My suggestion is to not venture to far out and rather return safely at Sharks Point.
Launching and beaching a kayak in the bay is a pleasure at times but it is certainly not without risk.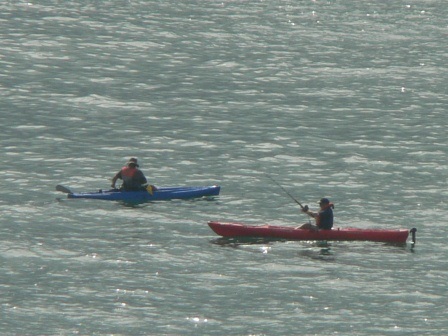 If you don't feel like taking the risk out at sea then you can always go kayak fishing in one of the many estuaries in the region.
Motor biking
Some nice riding can be done around Sharks Point. Please do not piss off the community by riding like a hooligan, it makes it difficult for others that want to cruise and view the scenery.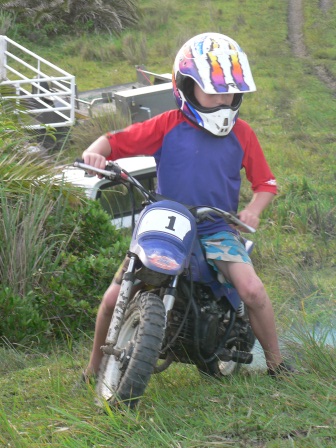 Quad Bikes
The fact that vehicles are not allowed on the beach these days does have an upside, you can use your quad bike to explore the unspoilt terrain around the coast line.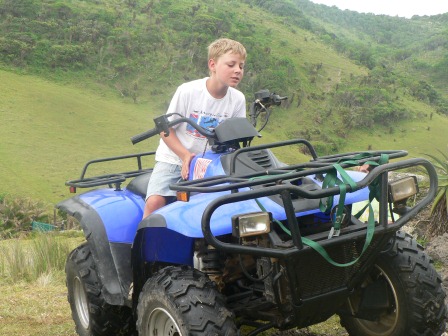 Boogy boarding
From morning till noon, you and your family can enjoy the safe bay to boogy board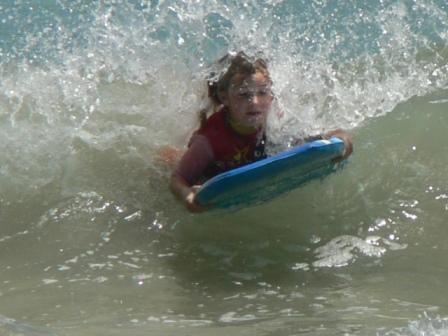 Surfing
Not being a surfer myself I am being told that a good time is over full moon, but rather have a look at what the expert say at http://www.surf-forecast.com/breaks/Sharks-Point. Picture from surf-forecast.com.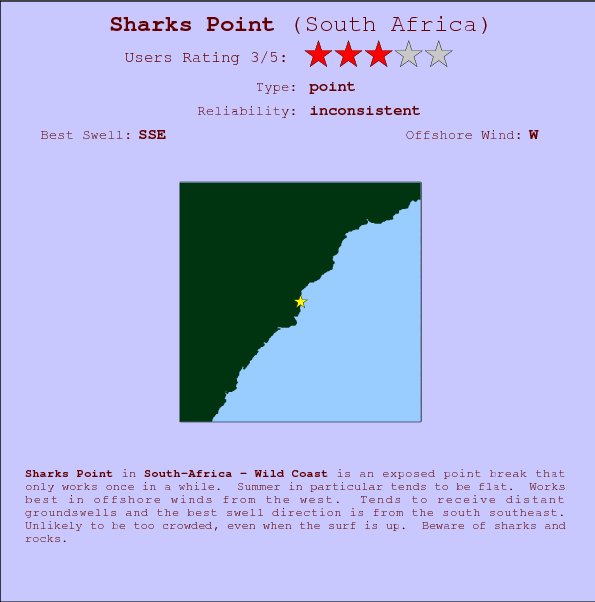 Whale watching and dolphin watching
Viewing schools of dolphins on a daily basis is the rule rather than the exception.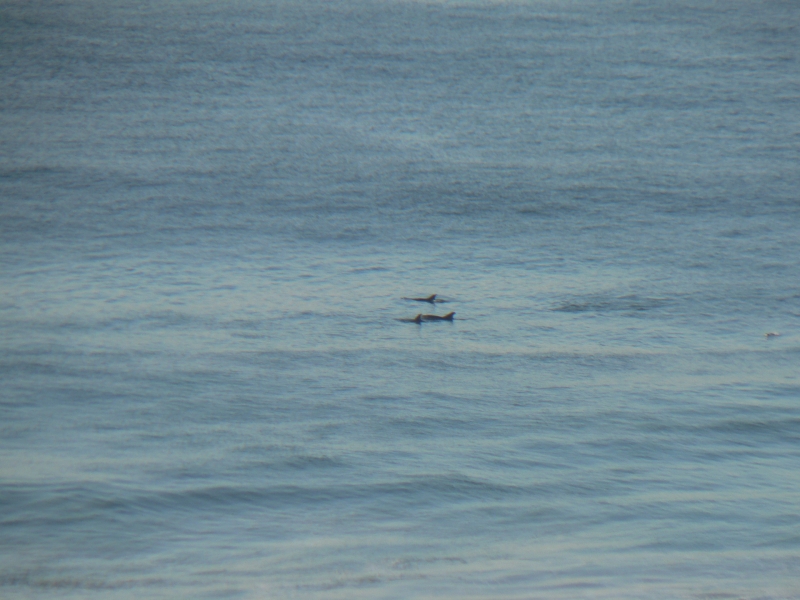 Spear fishing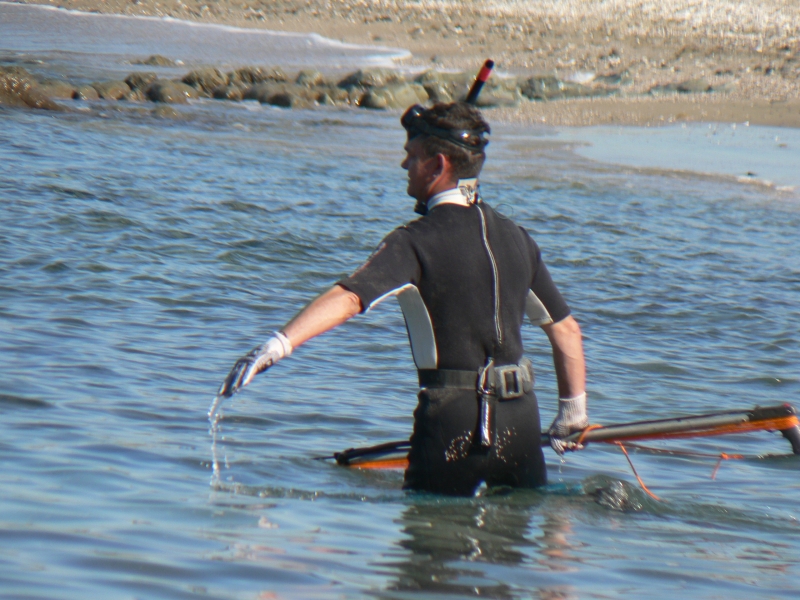 Snorkeling
The Wild Coast is infamous for its many shipwrecks, one of them being the Mauritian Cargo vessel called the Aster. The 101m Aster wrecked on the rocks adjacent to Sharks Point in 1997, near to Rame Head. The dive spot can be reached by foot or car. This is an old photo of the wreck before it was cut up by entrepreneurs and sold for scrap metal. Part of the ship is still left under water and provides a great ecosystem from smaller fish species.
There is still a great deal of the ship left over under the water that can easily be reached from the shore.
4 x 4 Trails
For the last part of the journey to Sharks Point Cottages two routes exist and both require skilled 4X4 vehicle maneuvering. Both these routes become extremely difficult and slippery when wet!
Kite surfing
Mpande Bay is a nice bay that can be used for kite surfing.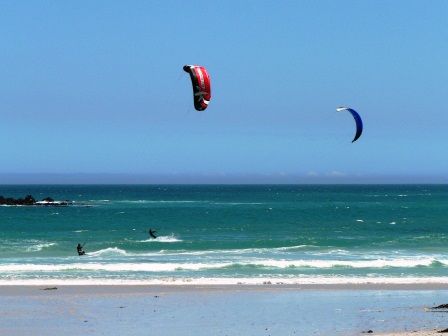 Hiking:
The Wild Coast is well known for its hiking trails on cattle paths down the coastline. Use Sharks Point Cottages as a base to explore the Wild Coast at its best. Daily or overnight hikes inland or coastal are an awesome experience.
View from Rame Head.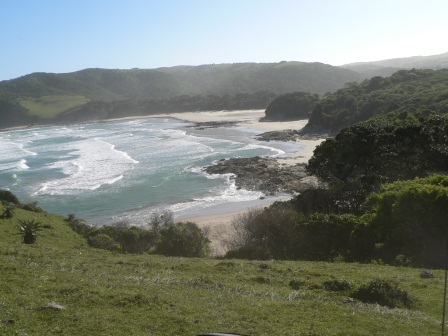 .
View over Mpanzane adjacent to Sharks Point.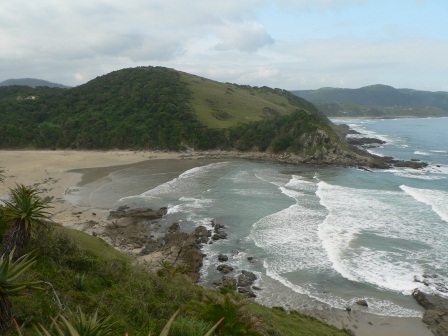 Daar is genoeg om jou vir baie lank besig the kan hou.
_________________________________