We offer affordable self catering rustic accommodation in the form of wooden cottages and camping sites on a hill overlooking a private bay in the Wild Coast of the Eastern Cape, (formerly known as the Transkei).
Although the accommodation on offer is very basic, the environment makes up for it as the scenery is out of this world. Come and experience what Africa should be like.
Sharks Point cottages comprise of 4 wooden cottages (wendy houses) and private camp sites on the Indian Ocean front away off the beaten track. If unspoilt wilderness, off beaten track, is what makes your heart pound faster, then Sharks Point is the place to be ...
Things to do include relaxing, rock and surf fishing (fishing for edibles and sharks), spear fishing, snorkeling at the wreck, motorbike riding, mountain bike (MTB) riding, quad biking, horse riding (at Kraal Backpackers), kayaking, swimming (sea and our own tidal pool), dolphin and whale watching, hiking along the cattle trails, kite surfing (at Mpande), 4x4 riding, and whatever tickles your fancy.
What distinguishes Sharks Point from other sites is the privacy that you will have. Where in the world can you book a whole bay that will not break your bank account. Bring a couple of friends along and book the whole bay.
If you are looking for an unforgettable experience, whether it be relaxing and doing zip, or dueling with the edibles or sharks (please catch and release!), mountain biking or whatever, Sharks Point on the Wild Coast will not disappoint.
This is the special view from one of the cottages which you will have overlooking the warm Indian Ocean of the Wild Coast.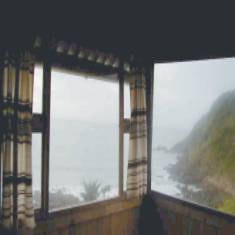 Come and share the beach with the cattle of the local community,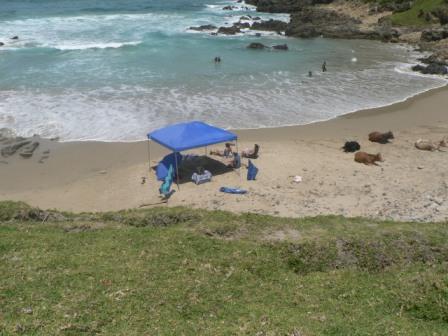 enjoy the tidal pool,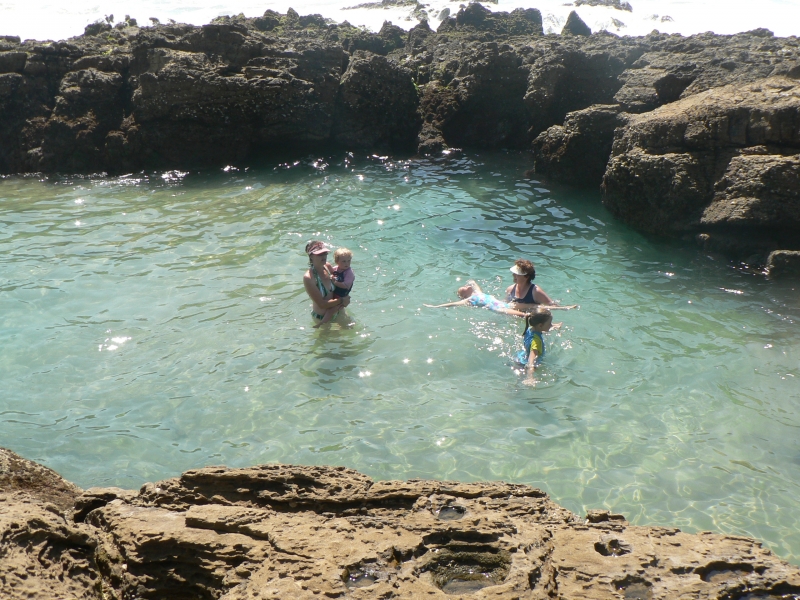 or just laze away and enjoy the most incredible unspoilt views, and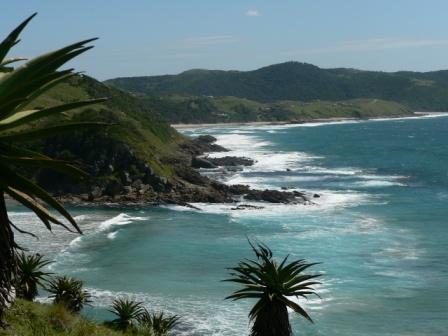 have fun with the kids ...
Have a great time at Sharks Point ...